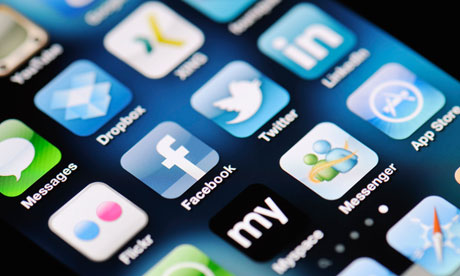 If you are engaged in mobile application development, mobile privacy is always a troubling issue. There is pressure of regulators on mobile developers to improve privacy practices. Strict laws are to be contemplated and implemented for developers who do not want to disclose how their mobile applications are affecting the privacy of users. Because privacy policies of many apps are still unclear, developers are going to experience a difficult time in coming future.
This makes two things very clear:
-All regulators want to put pressure on everyone in mobile programming and software development business. The practice of mobile application development should notify that who is responsible for what.
-The second thing is that all regulators want developers to use transparent practices, regardless of the type of an application.
Following points will help developers in relaxing both regulators and users.
1- Don't be too greedy to collect more than you need.
Data is just like a check ordering money. Some mobile application developers have tendency to collect more data than their applications need. They argue that even if they do not require this data now but may use it later. Although it is true from the developer's point of view but too much temptation for the private data of users can make an app suspicious. The abnormal behavior of the app can bring it in the realm of doubt and force users permanently discarding it form their devices. But, the story just not ends after users uninstall a suspicious app because there are hundreds of thousands others with similar defect. An article of Bloomberg titles "100,000 Android Apps Collect Too Much Data, Security Firm Finds". The article mentions about the security firm Bit9, which found more than 100,000 suspicious or questionable Android applications on Google Play. In December last year, California Attorney General, Kamala D. Harris sued Delta Air Lines over mobile app privacy.
More information is available in Cnet's article "California AG sues Delta over mobile app privacy".
2- Use Transparent Privacy Practices.
Many developers use such privacy policy that puzzles users. Developers should prepare a policy that reveals everything about the background activities the app will do in a mobile. The California GA also released "Privacy on the Go," a report of privacy recommendations for players in the smartphone ecosystem.
In the same initiative, an agreement has been forged with the major app platforms:
Amazon, Apple, Google Hewlett-Packard, Microsoft, Research in Motion and Facebook.
3- Be cautious for children's app.
If an app is collecting information from children under 13, it should comply with Children's Online Privacy Protection Act, effective April 21 2000. It should obtain verifiable consent from parents when its download is allowed on a device.
4- Provide better protection to the data collected by your app
It makes users unhappy as developers are lacking in protecting information. There are a number of stories of data breach. It is hard to address the cost of data breach because it varies from user to user. If an app is permitted to collect user's data, it is the responsibility of developers to provide foolproof protection to this data.
Developers can earn desired credibility by seriously following above given advices. Business communities getting their apps developed from app development companies should also choose trustworthy developers. Awareness of users will also help in avoiding incidents of privacy breach. They should be careful while downloading app.
Article Source: http://EzineArticles.com/7692956